At Rejuvenate Spa NY in the Bronx, we don't see a need to separate beauty treatments from wellness treatments. Sudatonic body wrap treatment offers benefits for your health and appearance.
Sudatonic Treatment History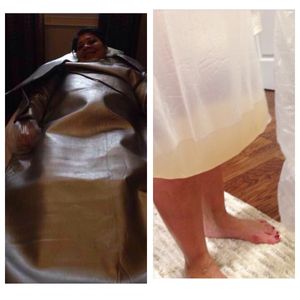 Sudatonic infrared body wraps originated in Paris in the 1990s by Dr. Yves Loones. The Sudatonic system was first introduced to American estheticians in 2002 at the International Esthetic and Spa conference in Las Vegas and quickly gained popularity for its health and esthetic benefits.
The Sudatonic Treatment Process
Sudatonic is an electric-heated body wrap treatment. You are in a specialized blankets that emits infrared rays, which have for years been used to achieve a number of health benefits, including:
Infrared body wraps are also very relaxing, promoting stress relief and a sense of calm and well-being.
Sudatonic treatment is done in 10 to 15 sessions. The number of sessions needed is determined by client goals and other factors like overall health, diet and genetics.
Cosmetic Benefits Of Sudatonic Treatments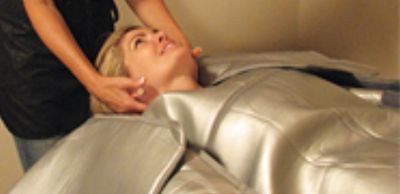 Sudatonic treatments are one of the best stress-relieving therapies available at Rejuvenate Spa NY, but the benefits extend well beyond your state of mind. Sudatonic body wrap treatments can also:
Help you slim down by promoting water retention release
Increase core metabolic function—you can lose up to five pounds and burn up to 4,000 calories in one session!
Facilitate detoxification
Reduce acne and hyperpigmentation
Diminish stretch marks and cellulite
Because Sudatonic treatments can ramp up your body's detoxification processes, it is important to stay hydrated after your treatment. Your licensed esthetician will provide written after-care instructions to help you feel your best and maximize your results.
Sudatonic Treatment Preparations And Contraindications
There are some contraindications for infrared body wraps, including hypertension (high blood pressure) and some chronic health conditions, like cancer. Your licensed esthetician will determine if Sudatonic is right for you during your free consultation. If you are a good candidate, you will receive your body wrap treatment the same day.
Treat yourself to a relaxing, slimming body wrap experience. Contact us today to schedule your consultation and treatment.
Contact Rejuvenate Spa NY for a stress-relieving and slimming Sudatonic body wrap treatment! Restoring Health and Beauty Inside and Out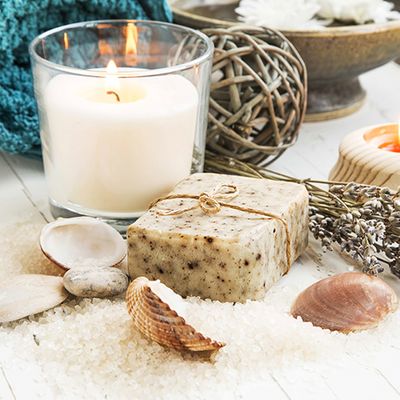 Rejuvenate Spa NY in the Bronx is an urban oasis where you can rejuvenate your body and spirit. We strive to offer comprehensive services and a unique approach to wellness and beauty to help you look better and feel better.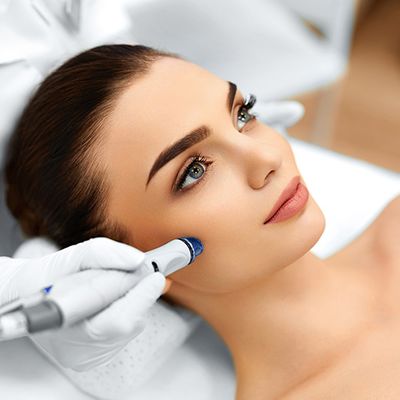 Rejuvenate Spa NY offers an array of spa services to help you look and feel better. Our licensed estheticians find the services that best help you meet your skin care or body care goals, and we deliver those treatments in a relaxing and nurturing atmosphere.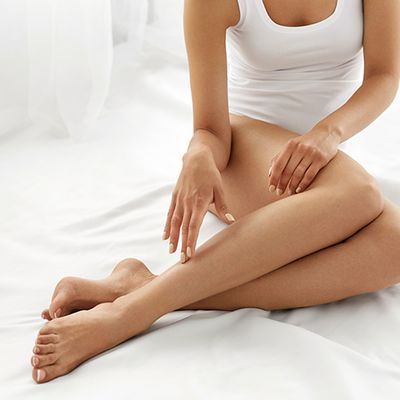 Our professionals use these quality oils, serums, masques, moisturizers and more for before and after facial care as well as during a number of treatments. Make Rejuvenate Spa NY your urban oasis. Contact us to schedule your free initial consultation.