Body Contouring
Contouring Services in the Bronx
Spa treatments offer more than relaxation! They can offer powerful, attractive results without invasive procedures. Rejuvenate Spa NY offers a wide array of spa treatments that can help you slim, tone, and contour your entire body.
Slimming And Contouring Spa Treatments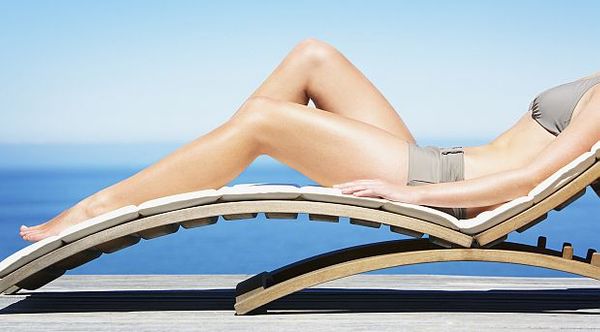 Body spa treatments can enhance weight loss and body toning efforts. We use a number of advanced technologies to target cellulite, facilitate natural detoxification processes, and tone muscle and skin.
Our body contouring spa services include:
Weight loss, slimming, and contouring may also be achieved painlessly through:
Microcurrent: Microcurrent treatments involve the use of a gentle electrical current that stimulates the body's normal currents that signal muscles to contract. This painless treatment can retrain and tone muscles effortlessly for a more sculpted body. This treatment is also known for boosting the body's production of amino acids and cell-repairing chemicals to help heal skin for a healthier, younger-looking appearance.
Lipotropic injections: Rejuvenate Spa NY offers lipotropic injections that deliver a combination of natural substances to help your body burn fat and detoxify byproducts of fat and protein metabolism. Lipotropic injections stimulate your body's natural digestion processes to help you burn fat all over your body, not just targeted areas. Lipotropic nutrients play an important role in how the body uses fat. These agents enhance the efficiency of the gallbladder and the liver by lowering fat deposits in your system and increasing the metabolism for fat removal. Lipotropic injections can reduce your appetite and increase your natural fat-burning process. Lipotropic injections, along with diet and exercise, can help you get to your weight loss goals more quickly!
VelaShape®: VelaShape combines vacuum technology, infrared light, and radiofrequency to target stubborn fat deposits (cellulite) below your skin without damaging your skin. Treatments are non-invasive and relaxing, and they help reduce the circumference of treatment areas while minimizing the appearance of cellulite.
In addition to these slimming effects, many of our body contouring spa treatments enhance whole-body wellness by improving your circulation and lymphatic drainage.
Rejuvenate Spa NY also offers spa treatments to help perfect appearance, such as:
Laser hair removal: Laser hair removal can be used to treat unwanted hair anywhere. That means that anyone can get treatment to permanently sculpt, shape, or eliminate hair anywhere.
Mesotherapy: A nonsurgical therapy that uses tiny injections of plant extracts and other nutrients to diminish cellulite and excess weight and achieve a more sculpted look. Because mesotherapy completely bypasses the epidermis, all the vitamins, minerals, and amino acids in the solution are absorbed. rather than sitting on top of the skin, where they may be washed away by daily skin cleansing. Mesotherapy is often used to lift and tone saggy jowls and neck tissue, but the treatment can be delivered nearly anywhere on your body.
Some facial spa treatments may also be used on other areas of the body to diminish scars and stretch marks. We offer:
Collagen induction treatment: Collagen induction therapy is a relatively simple procedure that uses microneedles to puncture the skin and promote new collagen growth for firmer, smoother, and healthier-looking skin.
The treatment works by essentially causing tiny wounds in the skin's surface to trigger the body's natural healing response, sending additional blood flow, oxygen, and collagen to the wounded areas to create new, healthy skin tissue.
Chemical peels: An effective and refreshing treatment option, chemical peel treatments utilize chemical exfoliation to stimulate the skin and break down any toxins, contaminants, and dead skin cells living on your skin's surface to reveal a smoother, cleaner, and healthier skin layer underneath.
Depending on your skin type, needs, and sensitivities, your esthetician will work with you to decide which chemical peel will best suit your goals. Chemical peel treatments are quick, easy, and generally painless, so they are a great option for almost everybody.
Laser Genesis Body: A laser treatment to promote collagen production for firmer, more youthful-looking skin
Infrared Light Treatment: At Rejuvenate Spa NY in the Bronx, you can receive infrared light body treatments to help boost your body's natural detoxification processes, stimulate internal healing processes, renew your skin, reduce inflammation, and more.
Depending on your needs and goals, your infrared light treatment will be customized to address skin and health concerns by reaching different levels of penetration below the skin to stimulate different internal processes and areas. You will work with your esthetician to decide on a treatment process.
Vacuum Therapy: Vacuum Therapy is a non-invasive butt enlargement, lifting, and firming therapy. This Russian technique combines a variety of methods to stimulate the muscles, reduce cellulite, stimulate circulation, boost collagen production and skin elasticity, and improve skin texture.
The treatment stimulates the muscles, breaks down cellulite and fatty deposits, eliminates toxins, and improves lymphatic drainage, taking inches off the treatment areas. Vacuum therapy also helps restore the skin's natural elasticity to smooth the appearance of facial wrinkles and "orange-peel" dimpling in the thighs and buttocks. This therapy is painless, safe, and highly effective.
These treatments are ideal to tighten, smoothen, and even the skin tone of the back, abs, arms, hands, thighs, and glutes.
What Body Treatments At Our Spa In The Bronx Are Right For You?
A number of body treatments use mild electric currents and/or pressure, and these methods may not be suitable for everyone, including people who have had heart surgery or may have other chronic health issues. Our licensed estheticians will take the time to learn about your medical history as well as your body contouring or perfecting goals so that we can recommend the spa services that will provide the best results.
Initial consultations are free and you get your first body treatment the same day! Don't wait any longer to see a slimmer, sleeker you. Contact us today to schedule your consultation at Rejuvenate Spa NY in the Bronx.
Contact Rejuvenate Spa NY for body treatments that allow you to relax as you effortlessly contour your curves!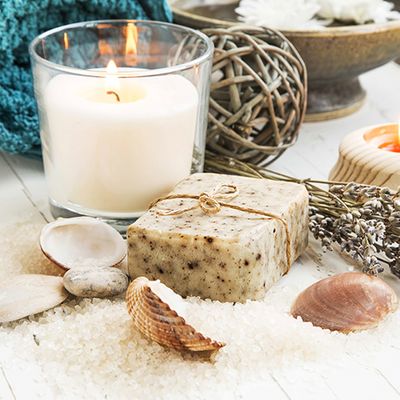 Rejuvenate Spa NY in the Bronx is an urban oasis where you can rejuvenate your body and spirit. We strive to offer comprehensive services and a unique approach to wellness and beauty to help you look better and feel better.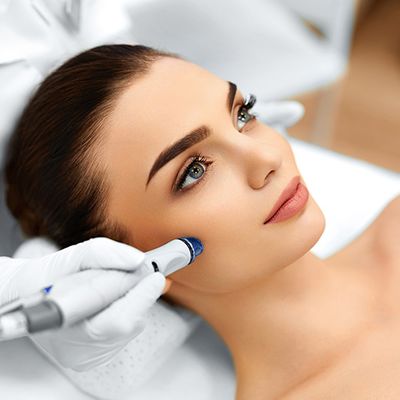 Rejuvenate Spa NY offers an array of spa services to help you look and feel better. Our licensed estheticians find the services that best help you meet your skin care or body care goals, and we deliver those treatments in a relaxing and nurturing atmosphere.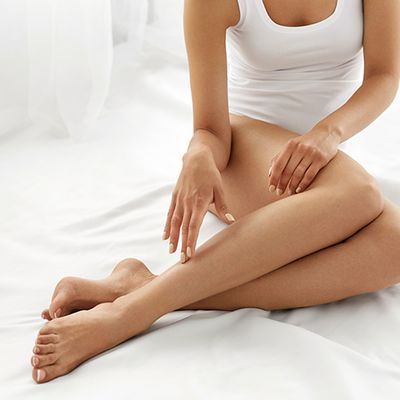 Our professionals use these quality oils, serums, masques, moisturizers and more for before and after facial care as well as during a number of treatments. Make Rejuvenate Spa NY your urban oasis. Contact us to schedule your free initial consultation.