Rejuvenate Spa NY in the Bronx offers the most advanced therapies and treatments to restore, improve and maintain skin for a healthier, more youthful appearance.
Facial Services Tailored To Your Needs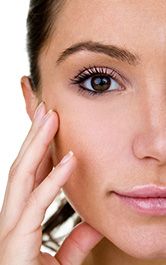 The estheticians at Rejuvenate Spa NY can help you address some of the most pressing skin care concerns, including:
Acne and acne scars
Aging (lines, wrinkles and sagging)
Hyperpigmentation (age spots, freckles, melisma, dark spots)
Scars
Our facial treatments are minimally invasive and often effective for multiple skin care issues.
Facial Services That Bring Results
The facial spa services offered at Rejuvenate Spa NY are among the most advanced treatments available, incorporating the latest research and technology in skin care science. Our treatments use your body's own nourishing components and healing processes to improve skin texture and tone, as well as natural substances to encourage cell turnover and detoxification. All treatments are free of harmful chemicals and carry little to no risk, along with very quick recovery times, compared to surgery. Many clients see immediate results, and improvements become even more noticeable in the days and weeks following the treatment.
Our full menu of facial services includes:
Benefits Of Bio-Lift Treatment
Bio-Lift treatment combines two types of electromagnetic energy to achieve lift:
Microcurrents stimulate muscles to improve muscle tone
Radiofrequency stimulates skin to tighten and firm
Together, these lifting techniques can produce some dramatic results, including:
Reduced fine lines and wrinkles
Lift in jowls and eyebrows
But that's not all! The mild electric stimulation also improves circulation and lymphatic drainage for healthier skin and better product absorption. It can breakdown pigmentation to achieve a more even skin color, too.
The Chemical Peel Process
At Rejuvenate Spa NY, we always offer more than you expect. When you select one of our chemical peels, you may also opt for our microdermabrasion skin preparation. Microdermabrasion before a peel helps the skin to better absorb exfoliating acids for more noticeable results.
We offer a variety of chemical peels, including:
Salicylic acid
Glycolic acid
Lactic acid
Mendelic acid
TCA
And more
The chemical solution is applied to the skin with a paintbrush-like applicator. After the recommended time, the chemical peel is neutralized and then rinsed. Our estheticians also offer pampering post-peel treatments using Dermologica serums and oils to replenish the skin's hydration and nutrients.
Collagen Induction Therapy (Microneedle)
The Microneedling Process
Collagen Induction Therapy works by gliding a roller with small, hollow needles across the skin. The needles create microscopic puncture wounds, which rev up the body's natural skin-healing processes. The treated skin is flooded with oxygen, nutrients, and skin-building compounds like collagen from the blood as well as nutrients delivered through the needles, which may include:
Aloe vera
Amino acids
Collagen
DMAE
Green tea
Hyaluronic acid
Minerals
Peptides
Vitamins
Collagen Induction Therapy is a European technique, so we at Rejuvenate Spa NY use European and Australian products for our treatments.
Dermaplaning has been practiced by dermatologists and plastic surgeons for over 40 years. Dermaplaning was originally performed as an alternative to chemical exfoliation and later to prepare the skin for resurfacing treatments and deeper chemical peels.
Dermaplaning is especially effective on those with dry or rough skin texture and helps to minimize superficial acne scarring or uneven skin tone. It is also beneficial for mature skin, which tends to have a buildup of dead cells as cellular turnover slows down with age. Dermaplaning is safe for pregnant or lactating clients who cannot have chemical peels (peels penetrate the skin to act at the cellular level, thus are contraindicated). Those with very oily skin or active acne should avoid this procedure, as well as anyone with thick, dark facial hair.
Our treatment includes a deep cleansing, hydrating mask, treatment based on your particular skin condition, and treatment to close pores and tighten skin. This treatment offers the following benefits:
Exfoliates, removes dead skin cells.
Evens skin tone.
Reduces milias.
Reduces blackheads and minor breakouts.
Clears and reduces congested pores.
Increases absorption of home care products.
Hydrates.
Reduces the appearance of fine lines and wrinkles.
Stimulates collagen production and elasticity.
Tightens skin.

This procedure assists in the treatment of infection, and it's very popular for its antibacterial effect. Safe for all ages and skin types, the hydrafacial boosts skin elastin and collagen production; it also treats acne, aging skin, burns, and scars, decreasing swelling, redness, and inflamed areas. A three-day treatment protocol is highly recommended.
The hydrafacial breaks down bacteria, creating an antiseptic effect. It assists in product penetration, destroying any newly forming break-out, while also decreasing dark circles, fine lines, hormonal blemishes, and allergies. As a scalp therapy, the hydrafacial increases circulation and hair growth while bringing nutrients to the follicles.
Please contact us for prices.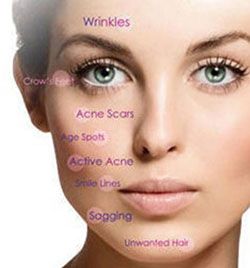 The Photo Rejuvenation treatment reduces the appearance of sun spots, age spots, fine lines, wrinkles, and uneven pigmentation while improving sun-damaged skin and rejuvenating dull complexions. This treatment also improves the appearance and health of skin affected by redness, rosacea, and broken capillaries. You will enjoy firmer, smoother skin with a more even tone. Results become more visible after each treatment.
A series of treatments is recommended to start with, depending on your skin condition. To maintain collagen growth, 1 – 2 annual treatments are recommended.
Please contact us for prices.
Treatment Information
Lamprobe is a cosmetic treatment that incorporates radio and high-frequency technology, producing a current that enables rapid and precise, non-invasive treatment of minor skin irregularities. As with any cosmetic procedure, the treatment goal is for aesthetic improvement, not perfection. The number of treatments necessary will vary between individuals and the areas being treated. Several factors including skin color, age, hormonal activity, inherited conditions, and other influences may decrease the effectiveness of treatment.
The Lamprobe only takes 1 treatment to immediately eliminate imperfections! During the 15-45 minute procedure, the noninvasive Lamprobe emits high radio frequencies that convert to heat, which brings liquids to the surface to diminish skin anomalies. The treatment provides minimal discomfort, with downtime lasting from 1-2 days up to 10 days, depending on the individual.
Lamprobe removes minor skin irregularities like:
Skin Tags
Clogged Pores
Fibromas
Broken Capillaries
Cholesterol Deposits
Multiple Benefits Of The Lamprobe
The Lamprobe has become extremely popular across the globe for several reasons. Most importantly, it treats common skin conditions extremely quickly without anesthesia, and vast improvements can be seen with just one treatment. This treatment allows skincare professionals to improve clients' skin conditions regarding unwanted and superficial irregularities.
Laser skin tightening is an FDA-approved treatment to reduce the appearance of fine lines and wrinkles. This treatment delivers infrared laser pulses that warm collagen deep within your skin to encourage contraction (tightening) and stimulate production. Most people see visible results immediately after treatment, and you can achieve more noticeable and longer-lasting results with additional treatments (for best results we recommend two to three treatments scheduled one month apart).
Laser tightening treatments require no downtime and can be done over a lunch hour.

This therapy is used to address a wide range of skin-related situations, including acne treatment, wound healing, and post-cosmetic surgery. Initial effects include a visibly clearer, brighter, and smoother complexion. Later improvements can be seen in the tone, clarity, and smoothness of your skin. You may also see a reduction in fine lines and wrinkles, reduced pore size, improved skin tone and texture, and more vibrant, healthier-looking skin overall. LED light therapy can remove the bacteria that causes redness and inflammation in acne, helping to minimize the redness of acne lesions, promoting healing, and thus leading to clearer and healthier skin.
PRICE BEGINS AT $50 PER TREATMENT
9 treatments over three weeks are recommended.
20 to 30 minutes.
Mask (Algae, Collagen, Paraffin, 24K, Mud)

We offer a wide range of mask types to our clients, including the following: Algae, Vitamin C, Collagen, Paraffin, 24K, and Mud. An important component of facial services, a mask can treat different skin types and all skin conditions. Here are some of the many benefits you may experience from a facial mask:
Reduced acne
Diminished post-acne scarring
Reduced inflammation
Elimination of blackheads and clogged pores
Removal of dead cells
Treatment of rough patches
Detoxification
Hydration for dry skin
Fewer blemishes
Diminished fine lines and wrinkles under the eyes and around the mouth
What's more, masks can help to reduce and remove sun damage, age spots, irregular pigmentation, freckles, mild scars, enlarged pores, dark circles, and melasma (due to pregnancy or from taking birth control pills). Facial masks can also increase collagen production, brighten skin, provide a more youthful appearance, create smoother skin, improve texture, tone, and clarity, promote an even complexion, and deliver a healthy glow.
You can include a particular mask as an add-on to any facial.
Please contact us for prices.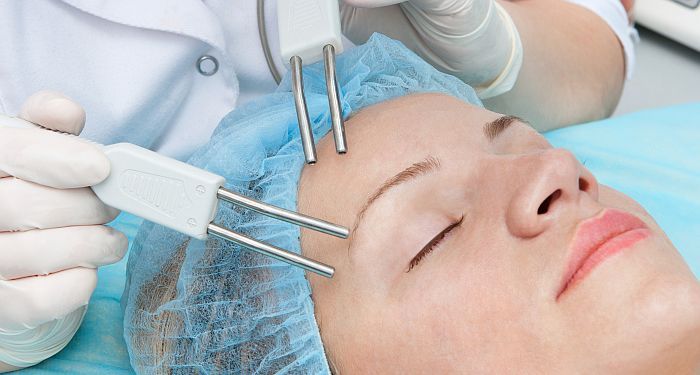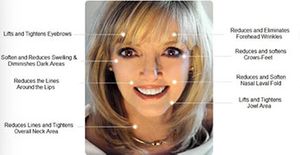 The Microcurrent Lifting Facial is a non-surgical, non-invasive cosmetic technique that safely and effectively improves the health and appearance of the skin. Also known as a Bio-ultimate Facelift, it lifts the muscles of the area being treated. Both the face and the body can be treated.
Benefits of the Bio-ultimate facelift:
Clears acne and rosacea
Diminishes the appearance of fine lines, creases and wrinkles
Evens skin tone
Visibly tightens, firms and tones skin
Reduces and eliminates age spots and superficial scars
Reduces sagging jowl and chin
Improves circulation and lymphatic drainage
Rejuvenates, providing a healthy pink glow
Hydrates and revitalizes skin for a softer and smoother feel
This spa service includes a peel, and you can add a mask for a more complete facial rejuvenation experience. Microdermabrasion exfoliates, removes dead skin cells, treats fine lines and wrinkles, diminishes scars, sun damage, and age spots, reduces pores, eliminates congestion, removes blackheads, and treats dehydrated skin, acne, dry skin, and pigmentation problems.
Please contact us for prices.
Benefits Of Oxygen-Infused Facials
Oxygen-infused facials deliver immediately noticeable results, which include:
Diminished fine lines and wrinkles
Increased lift and firmness of saggy skin
Smaller pores and improved skin texture
Reduced acne
Brightened skin
Reduced dark under-eye circles
More even skin tone (reduced hyperpigmentation)
Oxygen assists in the skin's absorption of essential vitamins, minerals, antioxidants and other nutrients, soothing dry and/or irritated skin and leaving skin hydrated.
Deep Pore Signature Facial

This facial treatment cleans and exfoliates while including extractions, facial massage, customized mask, and facial treatment for the eyes, lips, and face. At Rejuvenate Spa NY, we also include a hands or feet massage.
Please contact us for prices.
Ultrasound Facial/Body Treatment
Ultrasonic facials offer a safe and gentle alternative to dramatic plastic surgery procedures, laser resurfacing, chemical peels, collagen and Botox injections, and other invasive skin rejuvenation treatments.
Results can vary by individual and skin type, are gradual, and will not just occur overnight. Although Ultrasonic treatment has been shown to produce an immediate and temporary firming effect, continued daily application will provide more cumulative long-term, lasting results.
Stimulates Blood Circulation
Aids in Lymphatic Drainage
Gently Exfoliates Away Dead Skin Cells
Increases Cell Metabolism
Cleanses Away Toxins
Enhances Skin Care Product Performance
Tightens and Tones Neck, Body and Facial Skin
Diminishes Wrinkles and Fine Lines
Reduces The Appearance of Congested, Puffy Eyes
Refines Large Pores
Improves Upon Skin Texture and Tone
Clarifies Acne and Blemishes
Lightens Dark Under-Eye Circles
Reduces The Appearance of Cellulite and Fat Deposits
Fades Scars, Freckles, Age Spots and Redness
What Facial Services Are Right For You?
You do not need to research facial spa services to find out which treatment is right for you. Simply contact us. We will schedule a Free Consultation where our specialists can analyze your skin, make recommendations, and quote prices, enabling access to the right treatments to reach your skincare goals. We provide your first treatment immediately after your consultation, so there's no waiting before you start seeing results.
Contact Rejuvenate Spa NY for advanced facial spa services that get real results! Restoring Health and Beauty Inside and Out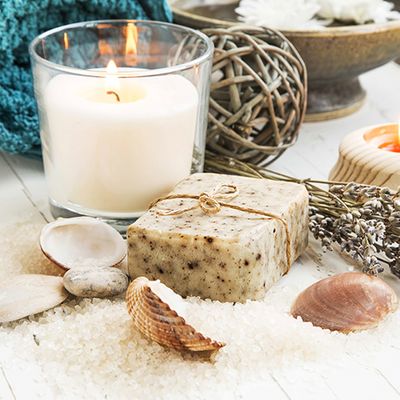 Rejuvenate Spa NY in the Bronx is an urban oasis where you can rejuvenate your body and spirit. We strive to offer comprehensive services and a unique approach to wellness and beauty to help you look better and feel better.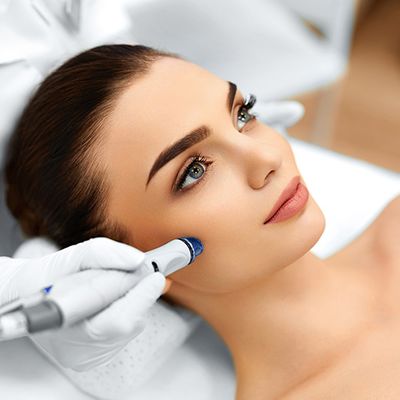 Rejuvenate Spa NY offers an array of spa services to help you look and feel better. Our licensed estheticians find the services that best help you meet your skin care or body care goals, and we deliver those treatments in a relaxing and nurturing atmosphere.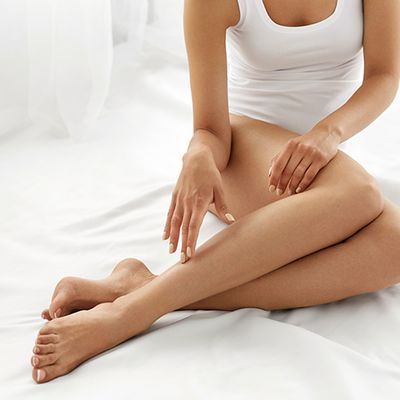 Our professionals use these quality oils, serums, masques, moisturizers and more for before and after facial care as well as during a number of treatments. Make Rejuvenate Spa NY your urban oasis. Contact us to schedule your free initial consultation.